At The Vidya Centre we offer the following services. Please scroll down to learn more about each practitioner:
• Registered Massage Therapy
• Homeopathy & Live Blood Cell Analysis
• Osteopathy
• Naturopathic Medicine
• Psychotherapy
• Reiki/Energy Healing
• Psychic Medium/Healer
• Qi Beauty and Cranialsacral Therapy
• Nutritional Counseling/Wellness Coaching
• Private Yoga Therapy/Group Classes
Andrew Harrison, R.N, R.M.T, Osteopathy (current study)
Andrew began his career in health services as an RN after completing a Bachelor in Science – Nursing at the University of Toronto. He works at the Royal Victoria Regional Health Centre as an RN in the Intensive Care Unit.
With over a decade in nursing, Andrew was inspired to study osteopathy after seeking treatment for a long-standing low back problem. In 2012, Andrew began studying osteopathy at The Canadian College of Osteopathy in Toronto. He is currently completing his fifth year of study. Andrew also attended the Ontario College of Health and Technology and attained his RMT in 2017.
Using a blend of manual therapy techniques, Andrew's treatments come from a perspective that views the body as one functional unit. As a therapist, he believes a person's health and wellbeing can be highly dependant on the mobility and tensions held within bones, joints, and ligaments or the deeper layers of fascia and connective tissue. Treatment modalities include classic soft tissue massage work such as Swedish massage, joint mobilizations, or trigger point work, as well as other techniques that may be less familiar. Such as cranial-sacral therapy, fascial therapy, visceral manipulation, muscle energy, and articular normalization.
Andrew is available for treatments Mondays and Fridays at The Vidya Centre.
1-hour treatment $100 plus HST
Dr. Krista Braun, BSc, ND
Doctor of Naturopathic Medicine, Holistic Aesthetician, Craniosacral Therapist, BodyTalk Therapist, BASE Allergy Therapist
*General Family Practice since 2000
*Healthy Age & Weight Management
*Pediatric & Women's Health Care
*Detoxification & Natural Spa Therapies
Krista is available Tuesdays, Thursdays and some Saturdays.
Learn more about Krista: www.nurturedbynature.holisticpresence.com
Call To Learn More Or Reserve Your Appointment
Registered Psychotherapist and hypnotherapist
You can expect Jennifer's full commitment in helping you uncover and discover more about yourself and your relationships with others; the factors and patterns that affect your emotional life; and, the choices available to you in order to affect change and growth. Jennifer is an active listener, paying close attention to what you communicate.
Trained in hypnotherapy, bringing a certain style to sessions including meditation, guided imagery, and trance work that allows you to achieve a heightened sense of self, and offers childhood and past life regression work to allow you to go deeper inward to unlock innate maladaptive patterns.
Some of the issues Jennifer works with include depression, anxiety, bi-polar, trauma & addiction, LGBTTQ, youth including suicidal ideations, sexual dysfunctions, separation and divorce, grief and loss, life transitions, and more.
The first steps will be to contact Jennifer by text or call or e-mail to arrange your first session.
1 hour session is $125 and covered by most extended health care providers.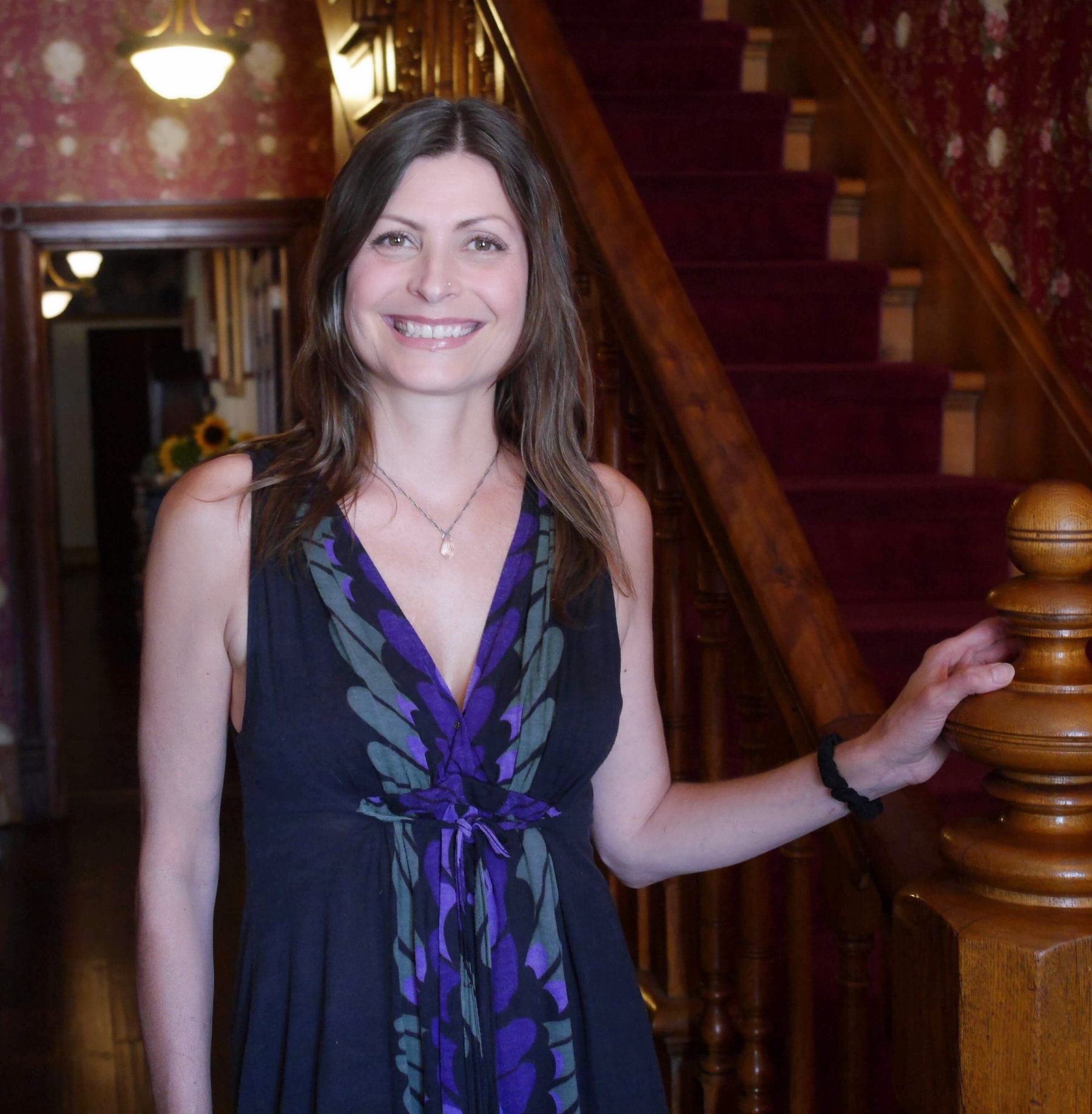 Certified Yoga Teacher, Registered Holistic Nutritionist (RHN), Natural Health Practitioner (HOL), Founder and Director, The Vidya Centre For Yoga & Wellness, and Vidya's Veggie Gourmet Restaurant.
Kim offers personal wellness consultations, group/personal cleansing/detox, and private yoga classes for men and women. With a focus on the following:
• Menopause/Hormonal imbalance • Vegan/vegetarian transition • Cancer diet protocol • Digestive • Weight management
1 Hour Wellness Consultation $125 plust HST
1 Hour Private Yoga $90 plus HST or 3 classes $240 plus HST
Registered Holistic Nutritionist, certified yoga teacher, and Reiki practitioner, Desiree Salis offers a wide range services. Desiree works with you to create a unique approach to your optimal health and wellness; a balanced approach to cultivating wellness on all levels. Desiree specializes specifically in young women's issues regarding empowerment and healing relationship towards body image and food.
Message Desiree here for details
Nancy Arruda, psychic medium
Nancy Arruda is a highly gifted Spiritual Astrologer who loves to share her knowledge of the Universe & Beyond, while motivating people on their path of illumination and enlightenment!

Nancy has been facilitating Intuitive Astrology Consultations and Psychic Tarot Readings since 1995. She has been featured in the book "Psychics and Mediums in Canada" Written by the Angels Ladies, Debra Vaughan & Jean Porche. She has written articles for print magazines, as well as, done radio shows in the Canada and the United States. She is a regular guest on local TV stations in Ontario.
To learn more about Nancy and her services at Vidya message Nancy here.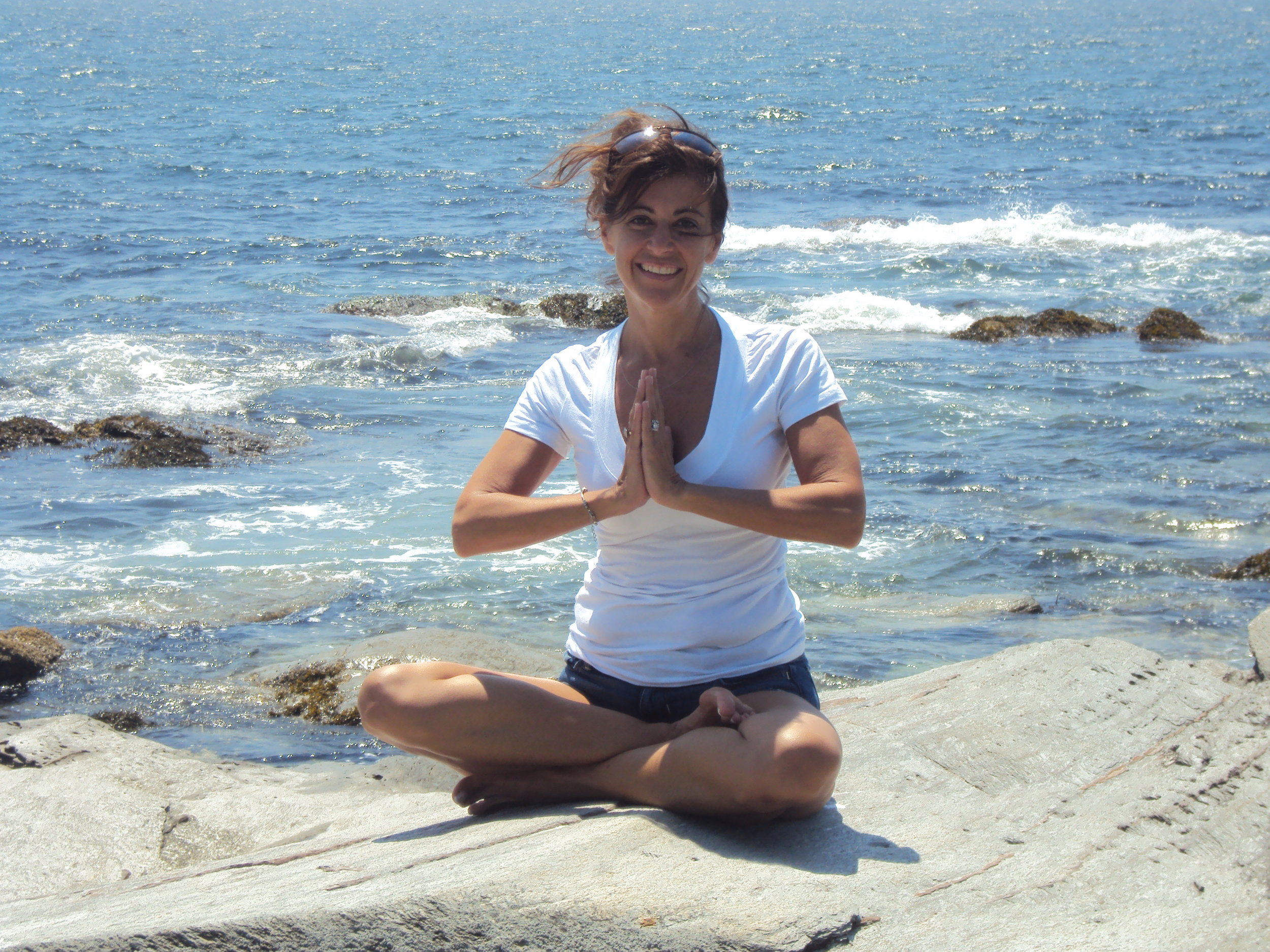 Lisa Dattoli,
Reiki Master
Lisa is a passionate healer and teacher who loves to inspire and empower others on their spiritual journeys.
On her path to self discovery, Lisa has personally experienced and witnessed the transformational healing power of energy and movement and the balance it creates in one's mind , body and spirit.
Lisa has the ability to connect with others on an energetic, intuitive and empathic level. She combines her skills, intuition and experience in assisting her clients with a calm, soft manner and compassionate heart.
Lisa is honored to share her gifts with you and the peace and comfort she has found in this healing work.
1 hour $70 1/2 hour $45
B.A. Registered Homeopath, HOM, Live Blood Cell Microscopist, Nutritionist, Yoga & Bellicon Instructor.
Offering a natural approach to health, Cassie Landolfi assists with a wide range of health issues.Being proactive with health Cassie can help you lose weight or regain your energy and balance, she can help you find a treatment plan for your individual needs.
Homeopathy is a natural, highly effective system of mind, body and spirit healing. It is the second largest form of medicine in the world and suitable for everyone, including babies! Each homeopathic remedy has a specific symptom picture which a homeopathic practitioner is trained to identify and match to the patient. Each patient is treated uniquely because no two symptom pictures are alike.
"Graduated from The Ontario College of Homeopathic Medicine in downtown Toronto in 2016 and a Certified Live Blood Cell Microscopist and Nutritionist; I have been a devoted educator in spreading wellness with homeopathy and Nutrition over the last several years. I offer everything from homeopathic health appointments, live blood-cell analysis, nutritional body scans and aromatherapy."
Sarah Wilkes, psychic medium
It is an honour to serve Spirit and to serve your spiritual needs. I am blessed to have received the guidance of Spirit all of my life and my great joy is to help others experience this connection for themselves.
A session with me will include messages from your loved ones in spirit, your angels/spirit guides, and other loving spirits that have connected with you. All mediumistic messages are to provide for your highest good. There is nothing that is frightening or 'dark' or heavy in a mediums message. All of these messages come with love and light for you. We do not predict what will happen in your life as all good spirit believes and supports our human free will. You have the power of choice Spirit will provide loving support and insight and guidance. If you wish to ask spirit for more specific guidance (psychic) we will include psychic messages in the session.